About Us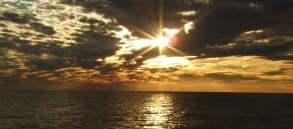 Researchers in the FAMER Laboratory address objectives spanning biological oceanography, fisheries dynamics and physiological ecology. Our work is principally concerned with marine and estuarine systems, and is led by Professor Iain Suthers. The FAMER team currently consists of 3 post-docs, 7 PhD students and 3 honours students.

Interested in joining the lab? Contact Professor Iain Suthers
Recent FAMER Updates
SEPTEMBER 2013 Dr James Smith was at the controls of our new Seamor Remotely Operated Underwater Vehicle (ROV) on its maiden voyage in Sydney Harbour today. The ROV will be a game changer for us by reducing the reliance on SCUBA diving. The ROV already has work scheduled on the Sydney Offshore Artificial Reef before heading off to Antarctica with Dr Graeme Clark. The purchase of the ROV was funded through a successful UNSW Major Research Equipment and Infrastructure Initiative (MREII) Grant.
SEPTEMBER 2013 Congratulations to FAMER PhD student Teagan Marzullo who was the winner of the Cutting-edge Discovery category in the Faculty of Science Postgraduate Research Competition. Congratulations Teagan.
APRIL 2013 Dr Nick Payne was interviewed by Australasian Science about his research into the daily activity of Yellowfin Bream in the Georges River, NSW. The Brean were shown to become nocturnal following heavy rainfall. Read more about the research here
FEBRUARY 2013 As part of our research into stocking density and trophic interactions, Dr James Smith has developed some software which is able to evaluate stable isotopic mixing models that incorporate uncertainty in dietary source data and in trophic enrichment factors. For more information see this page
FEBRUARY 2013 - FAMER PhD student Chris Setio recently released 300,000 post-larval prawns into Lake Tyers as part of a restocking program with Fisheries Victoria. Chris and Iain Suthers spoke to The Age newspaper about the research.
FAMER Research Themes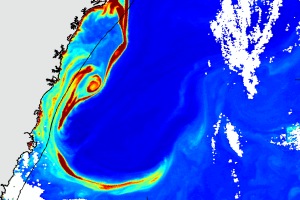 Biological Oceanography
We are interested in the role that oceanographic features, such as boundary currents, eddies and upwelling events, have on the distribution and production of zooplankton and larval fish. We employ a variety of techniques including CTD profiles, mid-water trawls, plankton nets, in-situ and lab-based Optical Plankton Counters, and gliders. With our collaborators we are working in waters from Queensland right down to Antarctica.
Principal Investigators:
Jason Everett
and
Iain Suthers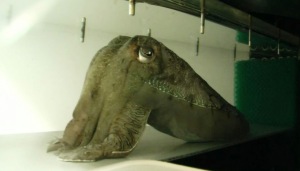 Behaviour and Eco-physiology
We have a keen interest in understanding how aquatic animals interact - behaviourally and physiologically - with their environment. We use swim-tunnel respirometers, acoustic telemetry and a variety of other "biologging" approaches to predict the mechanisms responsible for driving movement and behaviour in a variety of fish and invertebrates. Lab members test predictions in animals ranging from prawns and cuttlefish to estuarine fish, stingrays and sharks.
Principal Investigators:
Nicholas Payne
and
Iain Suthers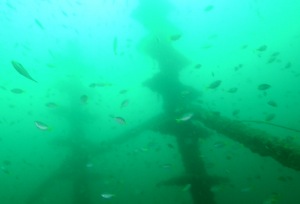 Fisheries Enhancement
Fisheries enhancement tools such as artificial reefs and fish stocking are becoming increasingly important for the management of coastal fisheries. Our research aims to provide a sound ecological basis for these tools, and to optimise their environmental benefits. We integrate individual, population and ecosystem processes, by incorporating stable isotope analysis and dietary studies, bioenergetics, and population and ecosystem modelling.
Principal Investigators:
James Smith
and
Iain Suthers