Faith Ochwada
BSc. Hon.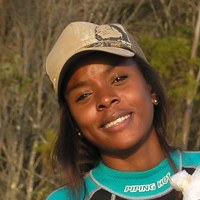 School of Biological Earth and Environmental Science
University of New South Wales
Sydney NSW 2052
AUSTRALIA

Phone: +612 9385 2118
Fax: +612 9385 1558

Email: faith.ochwada at student.unsw.edu.au
PhD Research
Although the benefits of stocking the eastern king prawn (Melicertus plebejus) into NSW estuaries have been identified, very little is known about how this activity will impact on the environment, nor how this species will be affected by the ecological interactions that arise thereafter. This project aims to address these questions with respect to two lakes located in the state's south coast, Wallagoot Lake and Back Lake. The project's specific objectives are (1) to model the relationship between the growth of stocked eastern king prawns and a range of environmental components (e.g.; phytoplankton and zooplankton abundance, chlorophyll and dissolved oxygen levels, temperature, salinity and habitat complexity) to get a snap shot of how these components may change with increasing eastern king prawn biomass; (2) to asses the mortality due to predation that stocked eastern king prawns encounter in different habitats and to examine whether stocked individuals are more susceptible to predation than their wild con-specifics &; (3) to evaluate the relative intraspecific competition that wild and stocked eastern king prawns experience in coexistence. This research will contribute to the environmental risk assessment of eastern king prawn stock enhancement in NSW by identifying some of the implications of stocking on ecosystem dynamics.