Molly Scott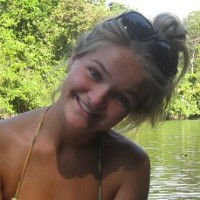 School of Biological Earth and Environmental Science
University of New South Wales
Sydney NSW 2052
AUSTRALIA

Phone: +612 9385 2073
Fax: +612 9385 1558

Email: m.scott at student.unsw.edu.au
Research Interests
I am interested in the effects of design specific offshore artificial reefs on pelagic fish assemblages
The influence of oceanographic processes on fish assemblages off the east coast of Sydney
The relationship between oceanographic variations and pelagic fish distribution and abundance
Using pelagic baited remote underwater video (BRUV) as a surveying technique.
Current Projects
My honours project focuses on the impact of the newly deployed offshore artificial reef outside Sydney Harbour on pelagic fish assemblages to determine the impact the artificial structure has on fish species distribution and abundance. Baited remote underwater video (BRUV) is used as a robust, non-invasive surveying technique. My project also focuses on oceanographic variation influencing the distribution of pelagic fish assemblages. The study of pelagic fish distribution and abundance is particularly important as fish stocks worldwide experience significant decline.