Natasha Henschke
BCom/BSci(Hons) UNSW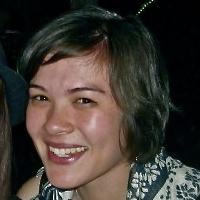 School of Biological Earth and Environmental Science
University of New South Wales
Sydney NSW 2052
AUSTRALIA

Email: N.Henschke at unsw.edu.au
Research Interests
Pelagic tunicates
Gelatinous zooplankton swarming behaviour
Life history characteristics (fecundity, growth)
Time series analyses of zooplankton abundance
How oceanographic processes affect primary production and associated zooplankton populations
Current Projects
Pelagic tunicates (eg. salps) are a relatively understudied, yet important class of gelatinous zooplankton. Regularly occurring in intermittent swarms as a result of a life history strategy that involves the obligatory alternation of sexual and asexual reproduction, these organisms can quickly become the most dominant zooplankton within an area. Due to their ability to both feed more efficiently and grow faster than other herbivorous zooplankton, high densities of salps can cause a major impact to the marine ecosystem. Although swarms of gelatinous species including salps are well known historically, recent reports indicate that these are increasing in frequency and magnitude as a result of human-induced stresses such as eutrophication and climate change. The factors affecting the occurrence and size of these swarms are still widely unknown and little research attention has been paid to salps in the Tasman Sea.
The goal of my Ph.D., therefore, is to further the understanding of processes influencing salp swarms and identify their resulting impact on the marine ecosystem. To achieve this, the following aims will be addressed:
Examine long-term (2002 – 2010) variation in abundance and distribution of pelagic tunicates off Port Hacking, Sydney.
Identify factors affecting the magnitude of T. democratica swarm populations across three consecutive years (2008 – 2010).
Identify the impact of differing environmental parameters (temperature, salinity, phytoplankton abundance) on fecundity, growth and mortality rates of T. democratica.
Examine the effects of moribund salps on the carbon cycle in the Tasman Sea.
Create a population model for T. democratica that will be able to simulate the formulation and demise of a salp swarm.